Digital transformation in manufacturing industry brings tremendous benefits for factory operators. The essential part of the industrial 4.0 revolution is connectivity that meanwhile opens up vulnerability for cybersecurity attacks. While manufacturers are pursuing this new wave to ensure operation competitiveness, some have been hit by various forms of security attacks from inside or outside origins. Therefore protect factory operation is an indispensable part of digital transformation process.
TMR specializes in working with manufacturers to secure OT environment.
eSAF security platform bridges industrial IoT devices, OT equipment to IT security.
As a member company of Nexcom Group [www.nexcom.com.tw], TMR carries a heritage of 30 years wealth of experiences in industrial computing, networking, machine to machine and smart manufacturing solutions to best serve customers needs in protecting OT security.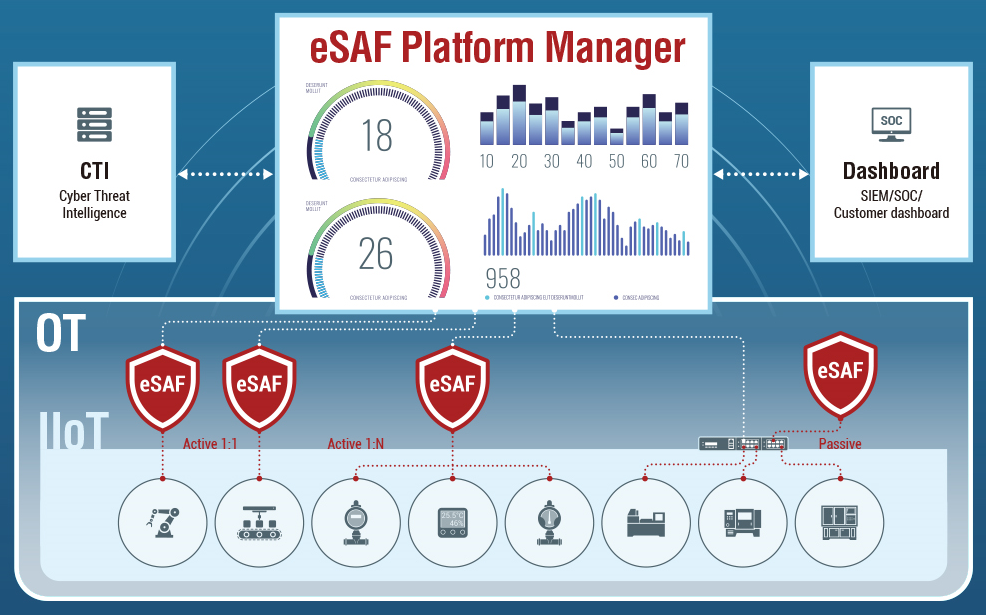 TMR is an approved supplier for Information Security Solution (能量登錄, category IS3) by Industrial Development Bureau, Department of Economy and a member of ITRI/SecPaas.